Description
Capture your special memories in high definition with Canon IXUS 170 20MP Digital Camera. Lightweight & compact, this digital camera is highly portable. It allows you to snap 20 megapixel still images and record HD videos with a resolution of 1280 x 720 pixels. The intelligent IS (image stabilization) function of this device lets you to capture stable & clear pictures all the time.
Having 12X optical zoom and 24X Zoom Plus technology, this Canon device enables you to bring distant objects closer to your camera lens. Equipped with Digic 4+ image processor, 2.7 inch LCD screen & built-in flash, this camera delivers outstanding photographic performance. It incorporates face detection feature and comes with various shooting modes that allow you to unleash your creative potential. You can connect this camera with USB cable to transfer images & videos easily to your laptop. Buy this amazing Canon digital camera from Snapdeal.com and get 2 years Company warranty to enjoy a hassle-free purchase experience.
20 Megapixel Still Images
You can take clear, sharp & bright still images with Canon IXUS 170 20MP Digital Camera. It allows you to take 20 MP pictures with high colour fidelity. You can enlarge or crop a picture without worrying about the image getting pixelated. The simple control buttons and editing functions further lets you to achieve professional quality image results.
HD Movie Recording
Recording high definition videos gets easier with this Canon digital camera. It enables you to record your special moments with amazing clarity & brightness. You can record videos with a resolution of 1280 x 720 pixels using this camera. It also provides you the freedom of recording the video in smaller file format with a resolution of 640 x 480 pixels. This makes sharing videos simpler over social networking websites or other online platforms.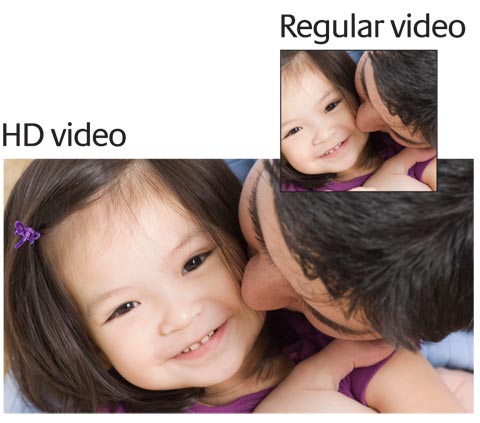 Auto Mode with 32 Scenes
Canon IXUS 170 features an impressive Auto Mode. It automatically detects the brightness, white balance and colour saturation of the scene & optimizes the settings accordingly. You get clear, sharp and bright images in all kinds of surrounding when this mode is enabled. It allows you to capture zoom and wide-angle shots with equal ease & precision. You can capture stunning portraits, action sequences, landscapes & more with this Canon IXUS camera.
Digic 4+ Image Processor
Canon IXUS 170 digital camera is equipped with an advanced Digic 4+ processor. It enhances the processing speed for lending exceptional image quality. This processor also helps you in rendering awe-aspiring pictures at high ISO speeds with less noise. It improves the quality of digital image stabilization function allowing you to take stable photos. Digic 4+ processor speeds up the auto-focus & boosts the start-up time of the camera thereby improving its overall performance.
Eco Mode for Power Saving
Canon IXUS 170 20MP Digital Camera comes with an Eco Mode feature. It allows you to click photos endlessly for a longer period of time. When the battery of this Canon camera gets low, simply turn on the Eco Mode to enable power saving function. This mode darkens the LCD screen of the camera to reduce battery consumption. It maximizes the photographic opportunities by 30 percent enabling you to capture more pictures.
Intelligent IS (Image Stabilization)
Canon IXUS 170 20MP Digital Camera incorporates intelligent IS feature. It enables you to capture blur-free and stable images & videos. This intelligent IS technology compensates for the camera shake that leads to hazy pictures. You can enjoy recording motion pictures with this Canon camera easily. It renders clear & shake-free picture output giving you beautiful image results.
USB Connectivity
You can easily transfer images & videos to your laptop or computer from this Canon camera. It is compatible with USB connectivity. Simply attach the USB cable to this camera & transport multi-media files like a breeze.
In the Box
On buying this Canon IXUS 170 20MP Digital Camera, you get the following items along with the package:
• Battery Pack NB-11L
• Carrying Case
• User Manual Kit
Colour Availability
Canon IXUS 170 digital camera comes in blue, black & silver colour options. You can pick the colour that suits your personality the best & flaunt it with confidence.
2 Years Canon India Warranty
Buy Canon IXUS 170 20MP Digital Camera from Snapdeal.com and get 2 years Canon India warranty on the product. This warranty protects the camera against any kind of manufacturing damage that occurs in it for 2 years from the original date of purchase. In case of a problem, you can visit any Canon authorized service centre across India to avail free services.
About Canon
Canon India Pvt. Ltd. was incorporated in the year 1997. It is a subsidiary of Canon Singapore Pte. Ltd. With offices across 14 cities in India and more than 130 Canon Image Square retail stores across 65 cities, Canon provides high quality products to the Indian customers. It manufactures digital cameras, DSLRs, camcorders, laser printers, scanners, dye sub photo printers, semiconductors, card printers, fax machines, cable ID printers & their accessories.
Specifications for Digital IXUS 170

Imaging Processor
DIGIC 4+
Image Sensor
Camera Effective Pixels
Approx. 20.0 megapixels (aspect ratio: 4:3)
Sensor Size
1/2.3 type
Lens
Focal Length
12x zoom: 4.5 (W) - 54.0 (T) mm
35mm film equivalent: 25 (W) - 300 (T) mm)
Focusing Range
1cm (0.4in.) - infinity (W), 1.0m (3.3ft.) - infinity (T)
Macro: 1 – 50cm (W) (0.4in. – 1.6ft. (W))
Image Stabilizer (IS) System
Lens-shift type
LCD Monitor
Type
2.7-inch type
Effective Pixels
Approx. 230,000 dots
Aspect Ratio
0.16875
Focus
Control System
Autofocus: Continuous, Servo AF
AF Frame
Face AiAF, Tracking AF, Center
Metering System
Evaluative, Center-weighted average, Spot
ISO Speed (Standard Output Sensitivity, Recommended Exposure Index)
AUTO, ISO 100 – ISO800
1-stop increments
Shutter Speed
1 - 1/2000sec.
15 - 1sec. (in Long Shutter mode)
Aperture
Type
Circular diaphragm
f/number
f/3.6 - f/10.0 (W), f/7.0 - f/20.0 (T)
Flash
Modes
Auto, On, Slow Synchro, Off
Range
50cm – 4.0m (W), 1.0m - 2.0m (T) (1.6 – 13 ft. (W), 3.3 – 6.6 ft. (T))
Shooting Specifications
Shooting Modes
AUTO, P, Live View Control, Portrait, Face Self-timer, Low Light, Fish-eye Effect, Miniature Effect, Toy Camera Effect, Monochrome, Super Vivid, Poster Effect, Snow, Fireworks, Long Shutter
Shooting movies is possible with the movie button
Continuous shooting (AUTO, P Mode)
Approx. 0.8 shots/sec. (In AUTO, P mode)
Approx. 2.2 shots/sec (In Low Light mode)
Recording Specifications
Number of Recording Pixels
Still Images:
4:3
Large: 5152 x 3864
Medium 1: 3648 x 2736
Medium 2: 2048 x 1536
Small: 640 x 480
Aspect Ratio: - (Selection of Wide: 5152 x 2896 possible)
Movies:
Miniature Effect: 1280 x 720 / 640 x 480
Other than the above: 1280 x 720 / 640 x 480
Power Supply
Battery Pack NB-11LH
Number of Shots (CIPA compliant)
Approx. 200 images
Number of Shots (CIPA compliant)
Approx. 255 images
Movie Recording Time (Actual usage time)
Approx. 55min.
Dimensions (CIPA compliant)
99.6 x 57.6 x 22.6mm (3.92 x 2.27 x 0.89in.)
Weight (CIPA compliant)
Approx. 141g (4.97oz.) (including battery & memory card)
Approx. 124g (4.37oz.) (camera body only)
Other Features
AUTO button, ECO button, Help button